Research & Innovation
Africa International University (AIU) is committed to excellence in research and innovations in all its forms. Informed by a strong commitment to shared values, including the promotion of social justice, diversity and the public good, we aspire through our research to better understand the human condition and the world around us, and to train Christ centered leaders who will be agents of transformation for our countries, societies and communities.
We are committed to God's Mission to bring shalom to his people and bring transformation in the lives of our students so that they can serve his people with integrity and passion. Motivated by our vision, mission, core values, and by the conviction that learning is both rooted in and responsive to the culture and context, we seek to participate in God's mission in the world by bringing a Christ-centred worldview to bear on knowledge, research and its relevance to both the mission of God and the needs of Africa
AIU Online Journal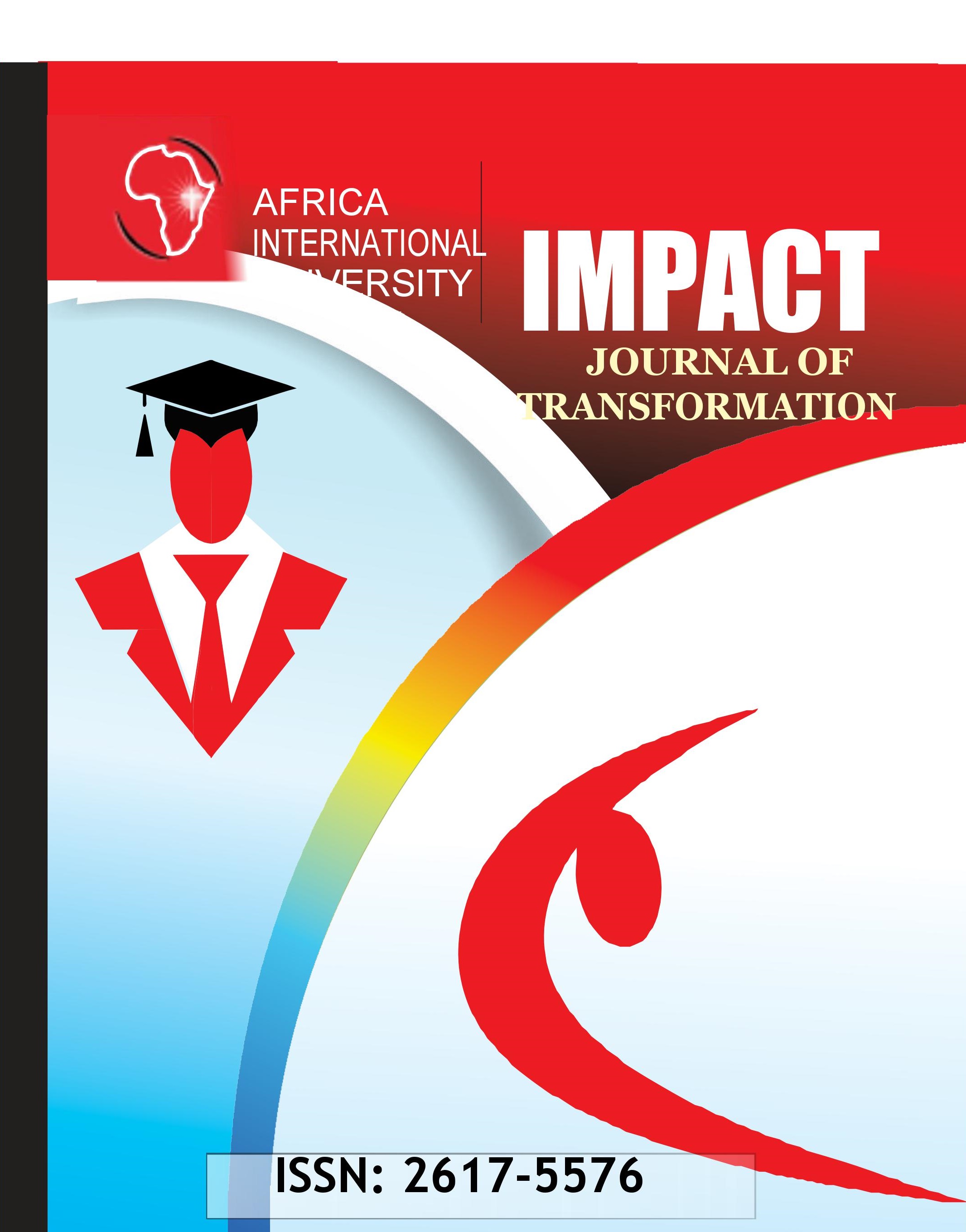 Call for papers
The journal will be receiving continuously well-written complete papers that conform to its guidelines for possible publication in the volumes published in February and September. The focus of the papers should be original and appeal to academicians, researchers, policymakers, administrators, and general readers. Papers for publication in the February issue should be submitted before end of January and the ones for September before end of August.
The AIU Institutional Ethical Review Board is accredited by the National Commission for Science, Technology and Innovation (NACOSTI) to coordinate, receive and screen external and internal research proposals. As such, all research, academic and/or non-academic involving human, animal or plant subjects must undergo ethical clearance before collection of data.
AIU's Partnerships' Office oversees all giving to the University and works to ensure that every gift is invested as the giver intends. Whether the gift is financial or in-kind, our staff is here to help. Our generous donors and partners have helped AIU become a leader in Christian higher education, expanding the University's ministry and influence. We pray God's continued blessing upon these men and women for their gracious stewardship!
Africa International University is committed to helping every student find his or her calling as a Christ- centered leader. Our faculty and staff are continuously striving to help students integrate their faith, sense of God's calling and educational experiences. The mission to educate Christ-centered leaders for the transformation of God's people and world is greater than any person can accomplish alone. 
Contact Us
A Publication of Institute for the Study of African Realities
Africa International University,
P. O. Box 24686, 00502,
Karen, Nairobi - Kenya
E-mail: AIU Journal
---
Principal Contact
Rev. Enoch Harun Opuka
Cordinator, Centre for Research and Publication
Phone: +254-733831545
E-mail: Enoch Opuka
---
Support Contact
Mesfin Teshome
Phone: +254-722664398
E-mail: Mesfin Teshome
---